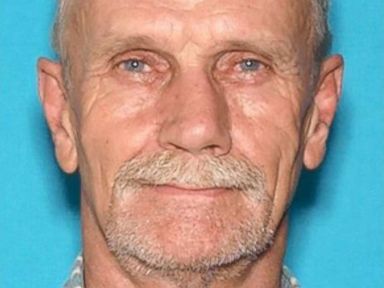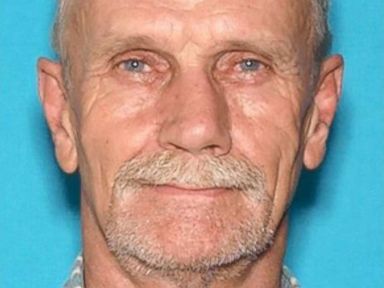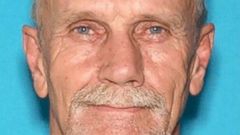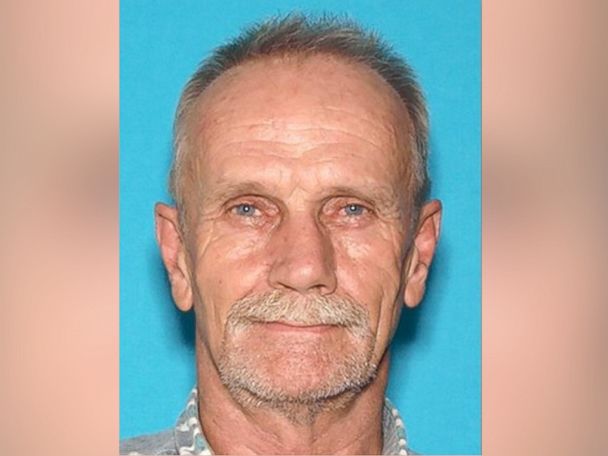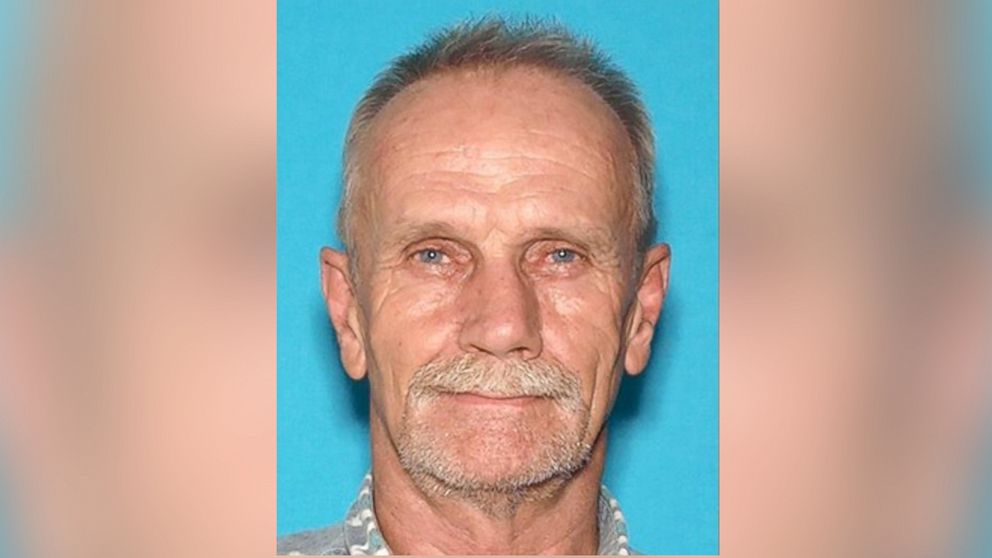 The reason a Northern California man allegedly carried out shootings, killing two people including his father, is unknown, but the suspect allegedly "talked several times about killing his father in the past," the local district attorney said.
Alan Ashmore, 61, of Clearlake Oaks, California, is in custody, accused of gunning down his 85-year-old father and a 64-year-old man in shootings on Monday that also left several people injured.
Lake County District Attorney Don Anderson told ABC News today that the suspect, who authorities believe acted alone, lived with his father.
Anderson said the other man Ashmore allegedly killed, Richard Braden, allegedly supplied drugs to the suspect, and Anderson said one of Ashmore's motivations to commit the crime was Ashmore allegedly accused Braden of getting him addicted.
The Monday shootings began at Ashmore's home, where he allegedly began arguing with a 22-year-old woman there; he allegedly threatened her and held her at knifepoint, the Lake County Sheriff's Office said. The woman resisted him and Ashmore allegedly shot her in the foot as she tried to flee, the sheriff's office said.
Ashmore then allegedly fatally shot his father, the sheriff's office said, after which Ashmore allegedly pointed a gun at a neighbor and pulled the trigger, but the gun misfired.
Authorities say Ashmore then allegedly drove to a neighbor's home where he went inside and fired a gun. As the residents fled, one woman suffered non-life-threatening injuries.
Ashmore then allegedly kept driving and fired at another home, the sheriff's office said. He then allegedly stopped at the home of a former employer and fired through the back of the house, but the residents were not home, the sheriff's office said.
The gunman then allegedly found Braden, who was sitting in his parked car, and fatally shot him, the sheriff's office said. Authorities said Braden had gone to Ashmore's home earlier in the day, but Ashmore wasn't home then, so Braden left and parked nearby and sat in his car.
When Ashmore came across a California Highway Patrol officer responding to reports of the shootings, Ashmore allegedly fired at him, hitting the officer in his ballistic vest, the sheriff's office said. The officer's injuries were non-life-threatening.
Ashmore then allegedly drove to a Chevron station and confronted a vendor inside; when the vendor fled, the suspect allegedly fired at him, the sheriff's office said. The vendor, who wasn't hit, allegedly got his gun — which he was licensed to carry — from his car, and fired back at Ashmore, who took a soda from inside the station, the sheriff's office said.
But Ashmore wasn't hit and he fled, authorities said.
The shooter allegedly next stopped at a Power Mart, stealing items including cigarettes and a lighter, the sheriff's office said. Authorities say Ashmore engaged someone in an altercation there and then left.
As Ashmore continued to flee, he allegedly lit wildfires, which were later controlled by fire crews, the sheriff's office said.
Ashmore next drove to a winery where he allegedly brandished a firearm at someone, the sheriff's office said.
Ashmore was captured at a police roadblock and surrendered.
Anderson said Ashmore faces numerous charges, including two counts of first-degree murder; five counts of attempted murder; several counts of assault with a deadly weapon; two counts of arson; and attempted murder of a police officer.
Ashmore made his first appearance in court this afternoon; he did not enter a plea and the case was continued to Dec. 17, Anderson said.
Ashmore was appointed attorney Andrea Sullivan this afternoon. Sullivan told ABC News that it's important to remember there is a procedure, which is being followed in this case.
"I want to caution everybody against a rush to judgment," she said.
Sullivan said she had no information regarding Anderson's claims that Ashmore allegedly talked about killing his father and that Braden allegedly supplied him drugs.