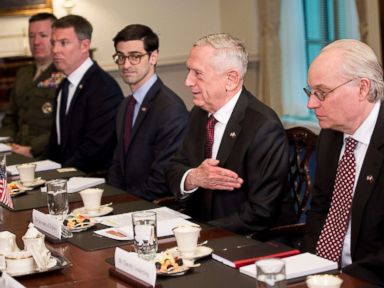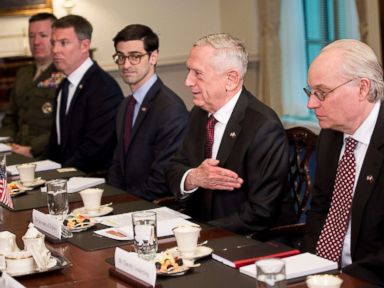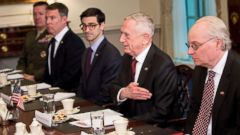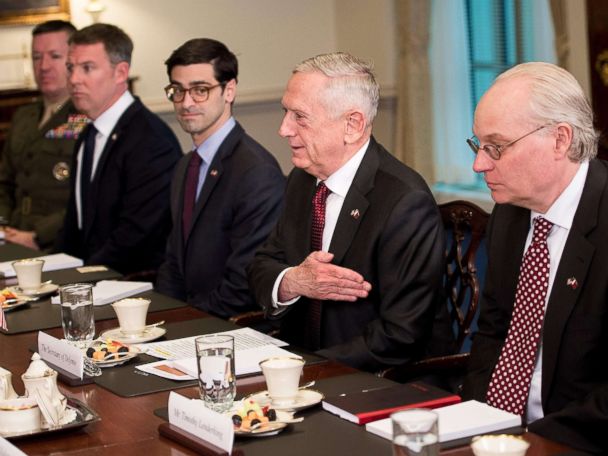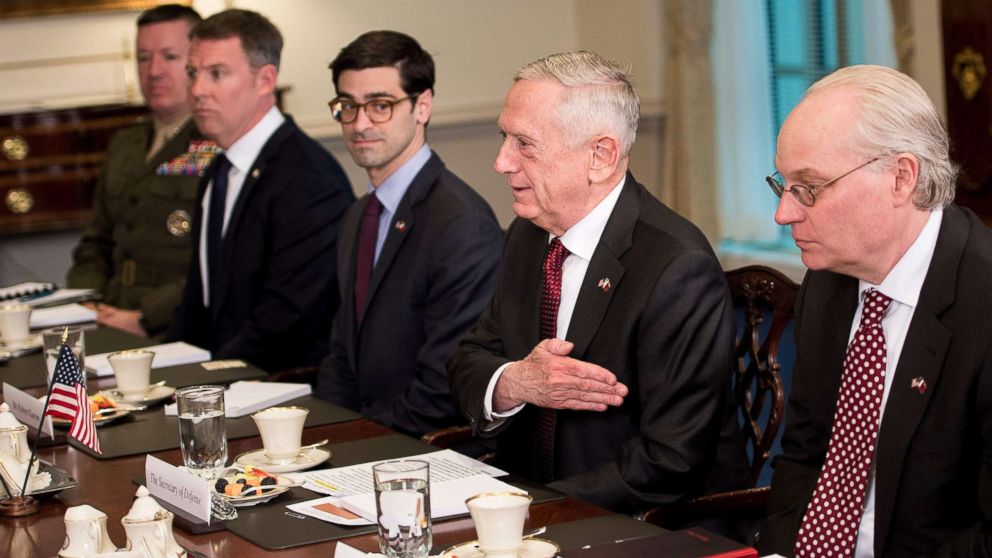 Defense Secretary James Mattis is not ruling out possible U.S. airstrikes against Syria in the wake of an apparent chemical weapons attack on a rebel area in Syria that killed dozens of civilians.
"I don't rule out anything right now," Mattis responded when asked by reporters Monday about the possibility of launching airstrikes against the Assad regime in the wake of this weekend's attack in Douma.
Mattis made his comments at the top of meeting at the Pentagon with Sheikh Tamim Bin Hamad Al-Thani, the Emir of Qatar.
"The first thing we have to look at is why chemical weapons are still being used at all," Mattis added.
"Russia was the framework guarantor of removing all the chemical weapons and so working with our allies and partners, from NATO to Qatar and elsewhere we are going to address this issue," he said.
How the administration will react to the apparent chemical attack in Douma will be a topic of discussion at a National Security Council meeting to be held Monday at the White House.
Another official said it was possible that President Donald Trump could be presented with U.S. military options at the meeting.
U.S. intelligence is still assessing the circumstances of the attack in Douma, said another U.S. official.
On Sunday night the Pentagon issued a statement denying reports from Syrian state media claiming that the U.S. had attacked the T-4 airbase in western Syria.
"At this time, the Department of Defense is not conducting air strikes in Syria," said the statement. "However, we continue to closely watch the situation and support the ongoing diplomatic efforts to hold those who use chemical weapons, in Syria and otherwise, accountable.
The Russian Defense Ministry said Monday that the Israeli Air Force was behind the airstrikes on the airfield. Israeli officials did not comment on the report.
Free America Network Articles