Full appeals court removes obstacles in undocumented teen's quest for abortion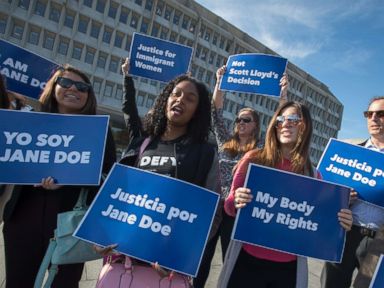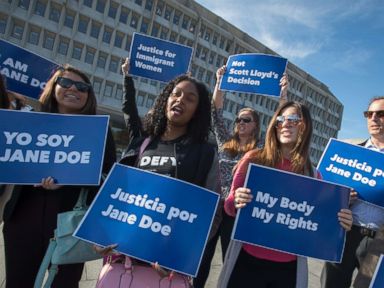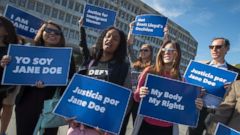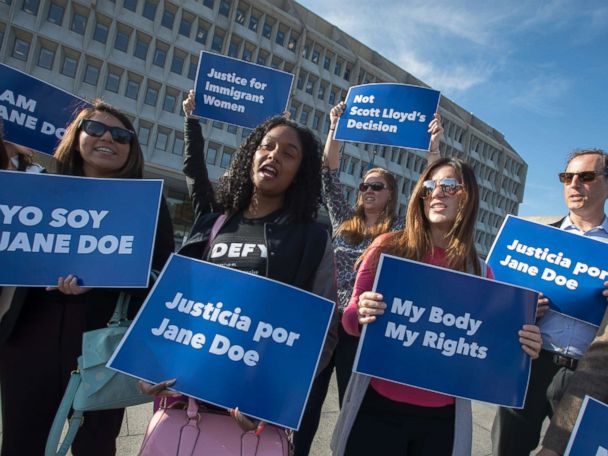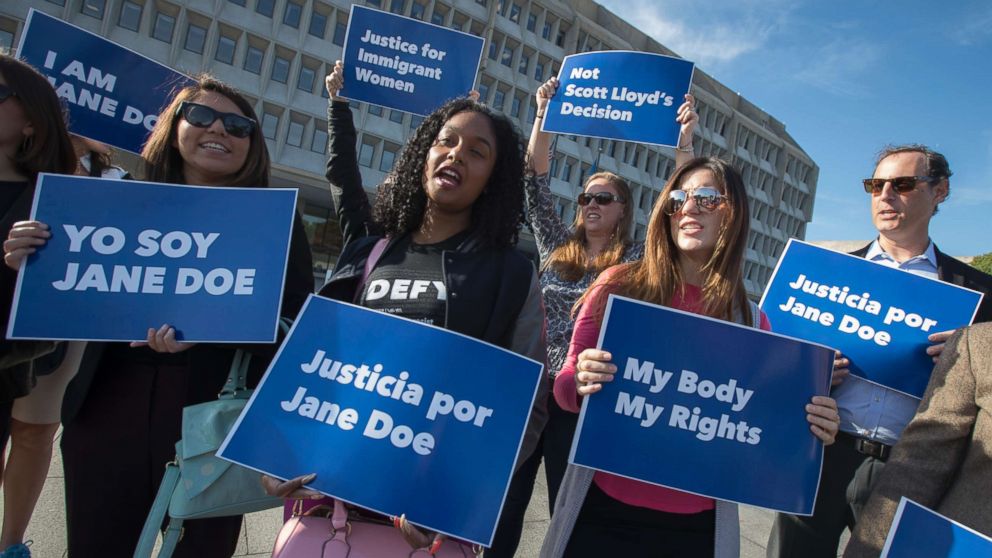 A federal appeals court today ruled in favor of an undocumented pregnant teen who has been fighting in the courts for the right to leave a detention facility to have an abortion but has been blocked by the Trump administration.
A majority of the full U.S. Court of Appeals for the D.C. Circuit overturned a previous ruling by a three-judge appeals court panel, which delayed her ability to have the procedure.
On Sunday night, attorneys for the undocumented teen filed an emergency petition to have her case reviewed by the full appeals court in an attempt to reverse an order they said sidestepped serious constitutional questions. On Friday evening, after oral arguments from both sides in the morning, a three-judge appeals court panel ordered a delay in her attempt to obtain an abortion.
The Trump administration has blocked the teen's attempts to leave the government-contracted facility to have the procedure, arguing in court that "the government has not put any obstacle in her path, rather the government is refusing to facilitate an abortion."
A few weeks ago, the 17-year-old received a state judicial order granting her permission to have an abortion without parental consent, which is required by state law. The teen, known only as Jane Doe, arrived in the United States illegally as an unaccompanied minor, which put her under the supervision of the U.S. Department of Health and Human Services (HHS).
Two of the three judges on the partial panel had agreed to an order that gives the government until Oct. 31 at 5:00 p.m. to secure a sponsor for the teen, which would allow for her release.
"While the government delays, there is a 17-year-old young woman waiting to find out whether she can have the abortion she wants or whether our government will force her to continue this pregnancy against her will. We are asking the court to put a stop to this now," Brigitte Amiri, a senior staff attorney with the ACLU Reproductive Freedom Project who is representing the teen, said earlier this week.
If she could have been released to a sponsor, HHS would no longer have to "facilitate" the abortion. The federal health agency had argued that the teen could also self-deport but acknowledged in court that abortion is illegal in her home country.
The agency said last week in a statement that it "will protect the well-being of this minor and all children and their babies in our facilities, and we will defend human dignity for all in our care."
D.C. Circuit Judge Patricia Millett, who was on the three-judge panel last week, issued a forceful dissent to the partial panel's order, writing that "there are no winners in cases like these. But there sure are losers."
"Forcing her to continue an unwanted pregnancy just in the hopes of finding a sponsor that has not been found in the past six weeks sacrifices J.D.'s constitutional liberty, autonomy and personal dignity for no justifiable governmental reason," the judge wrote in her dissent.
On Monday, the Trump administration argued against a review by the full appeals court.
"There is no precedent that supports Ms. Doe's assertion that by illegally entering the United States and choosing to remain in custody rather than return home, the government must facilitate her access to abortion in order to avoid placing an 'undue burden,'" the government said in its response.
It's not clear whether the Trump administration will seek Supreme Court review of the full appeals' court's decision.