EPA chief Scott Pruitt to face more questions from Congress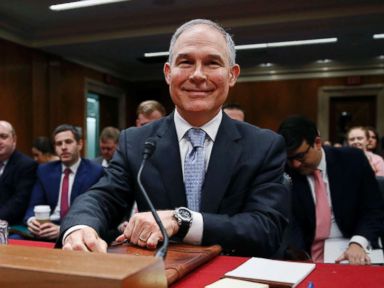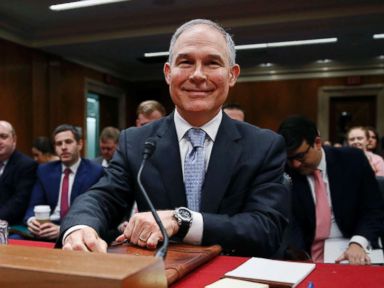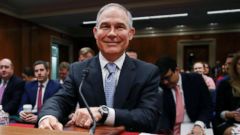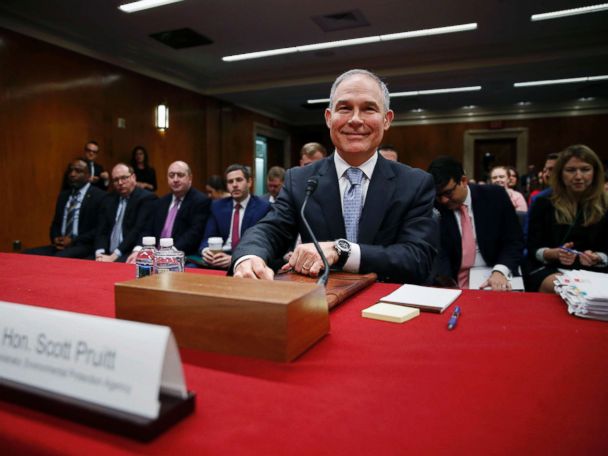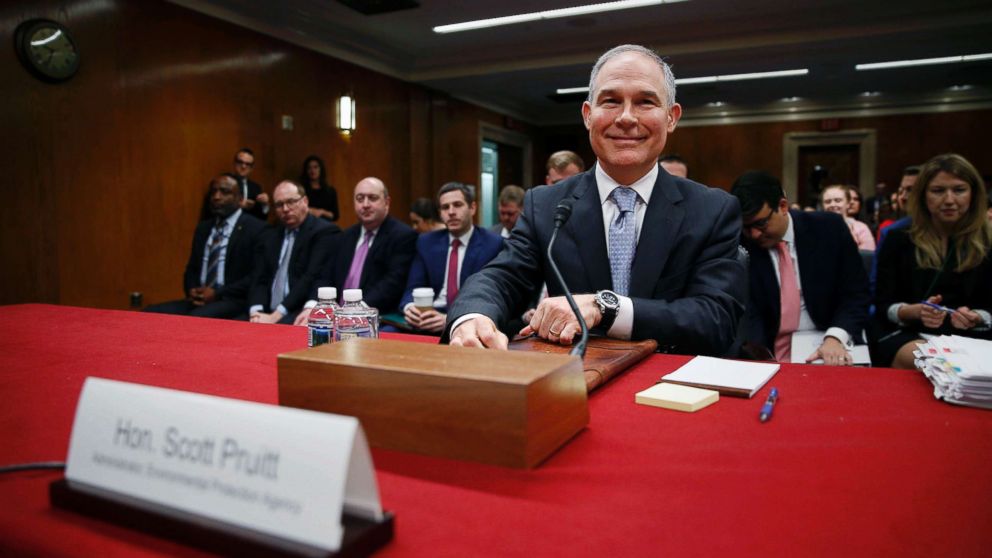 The embattled head of the Environmental Protection Agency faced more questions Wednesday from lawmakers about his conduct and spending since taking over at the agency.
This time, EPA Administrator Scott Pruitt is before a Senate Appropriations subcommittee that oversees the agency's budget.
Pruitt is under multiple investigations into the cost of his security detail, travel, pay raises for aides, alleged retaliation against whistleblowers, and his time renting a condo in a Capitol Hill townhouse connected to lobbyists.
In opening statements, Democrats slammed Pruitt for the parade of scandals around his time at EPA, including his frequent use of first-class flights that the agency says were recommended for security reasons.
The full committee's Ranking Member, Sen. Patrick Leahy, D-Vermont, called Pruitt's explanation for flying in first class a security precaution a "silly reason."
"Nobody even knows who you are," Leahy added.
Democrats lamented the constant barrage of scandals at the agency, launching strongly-worded attacks on Pruitt's conduct.
"Your tenure at the EPA is a betrayal of the American people," Sen. Tom Udall, D-N.M., ranking member of the Senate Appropriations' environmental subcommittee, told Pruitt.
In response to the criticism of his spending and other decisions at the agency, Pruitt repeated some of the defense he gave in testimony before House committees last month.
Pruitt deflected some of his spending decisions as a result of problems with the process at EPA, adding that he has instituted a new rule requiring additional approval for expenditures more than $5,000.
"There have been some decisions over the last 16 or so months that, as I look back on those decisions, I wouldn't make the same decisions again," Pruitt said.
Udall also pressed Pruitt about reports that he told his security detail to use lights and sirens to help him get through Washington, DC, traffic.
Pruitt said he "did not recall" any instance like that and that his security detail followed agency procedure for using lights and sirens. Udall submitted an email from the former head of the EPA security detail that seemed to contradict that statement.
"Administrator encourages the use," an email from Pasquale "Nino" Perotta read under the subject line, "Lights and Sirens."
That email was released by Democrats on a different Senate committee with oversight of EPA in a letter to the agency's inspector general asking for an investigation into Perrotta.
Six Democrats on that committee called for Pruitt to testify, saying that a new letter from the inspector general directly contradicts Pruitt's testimony to two House subcommittees last month.
In that letter to Environment and Public Works Committee Ranking Member Sen. Tom Carper, D-Del., and Sen. Sheldon Whitehouse, D-R.I., on Monday the EPA's internal watchdog said Pruitt requested a 24/7 security detail before his first day at the agency.
This is a developing story. Please refresh for details.